Yin Yoga Certification Program
Taught by Shawn Cornelison. Assisted by Richard Lanza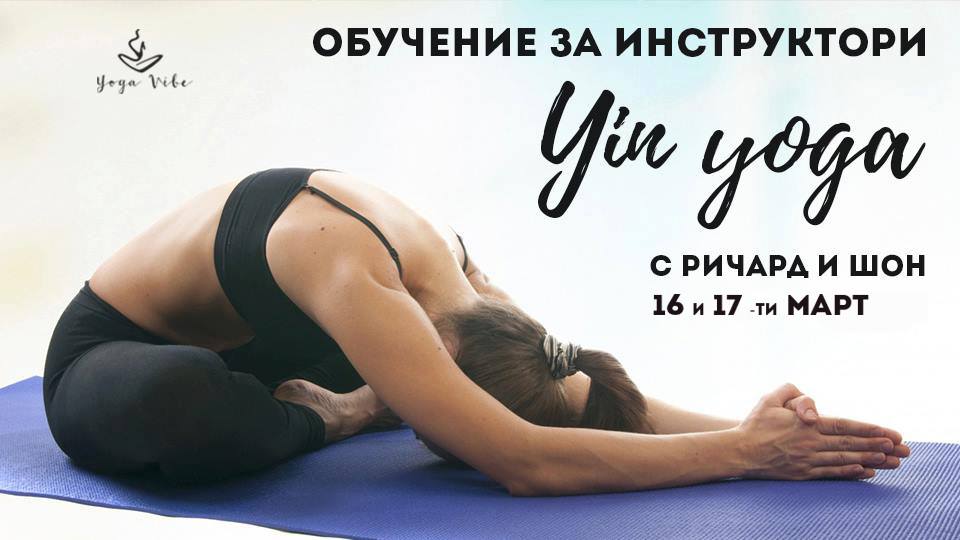 March 16th and 17th
Price: 350 BGN
There are many styles of yoga. Some of them are very active (Yang) while other styles of yoga tend to be more passive (Yin). To create harmony in the body we need to create a balance between the yin and the yang. Whereas the focus of yang yoga practices is on muscle tissue, yin yoga practices focuses on connective tissue including fascia, ligament, tendon, and bone. We need both kinds of practice to maintain optimal health and as we age we need more yin practices.
The two-day Yin yoga certification program in March is taught by Shawn Cornelison and assisted by Richard Lanza.
This workshop will teach you the theory behind yin practice, its benefits, how to teach a yin yoga class, and how to include elements of yin in a yang yoga class. Teaching yin as part of a yang yoga classes will allow students to go deeper into their practice. Students will receive a certificate of completion at the end of the program.
This certification program is open to yoga instructors, personal trainers, any type of group fitness instructors, and students who want to create a home yin practice.
Due to the high interest in all the teacher trainings with Richard and Shawn, we are expecting that the availability for this course will be soon sold out. You can RSVP by paying 100% of the fee at the studio or with a bank transfer to Yoga Vibe Center OOD BG95UNCR70001523434964. Please, inform us, if you have paid with a bank transfer, by sending us an email at home@yogavibe.net or calling us at 0882375551.