Yin Yoga Certification Program Level 2
Taught by Shawn Cornelison and Richard Lanza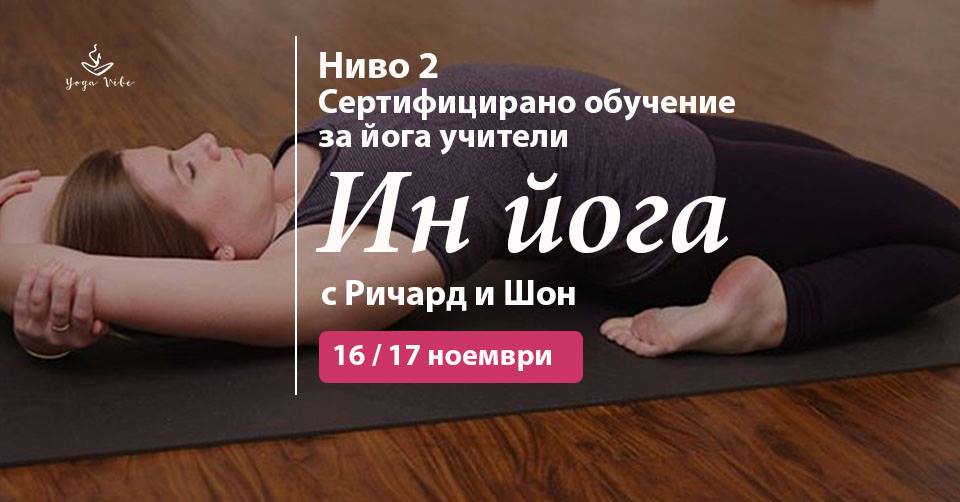 Dates: 16th and 17th of November 2019
Price: 350 BGN
YOGA VIBE organizes a 2-day Yin yoga certification course - instructor II level training with Richard and Shaun to the largest international certification organization Yoga Alliance.
This program will be a continuation of Level 1 and will explore:
Meridian Energy Pathways;
Working with Acupuncture Points and Point Location;
Hands On Healing & Moving Energy;
Variations of Level 1 Yin Yoga Postures;
New Upper Body Yin Postures
Having taken Yin Certification – Level 1 is NOT necessary.
Yoga Alliance Continuing Educations Credits Available
This certification program is open to yoga instructors, personal trainers, any type of group fitness instructors, and students who want to create a home yin practice.
Due to the high interest in all the teacher trainings with Richard and Shawn, we are expecting that the availability for this course will be soon sold out. You can RSVP by paying 200 BGN of the fee at the studio . Please, inform us, if you have paid with a bank transfer, by sending us an email at home@yogavibe.net or calling us at 0882375551.
Timing: from 9:30 to 17:30