Secrets of the ancient yoga practices
23th of June, Sunday, 19:00 p.m., Yoga Vibe Gurko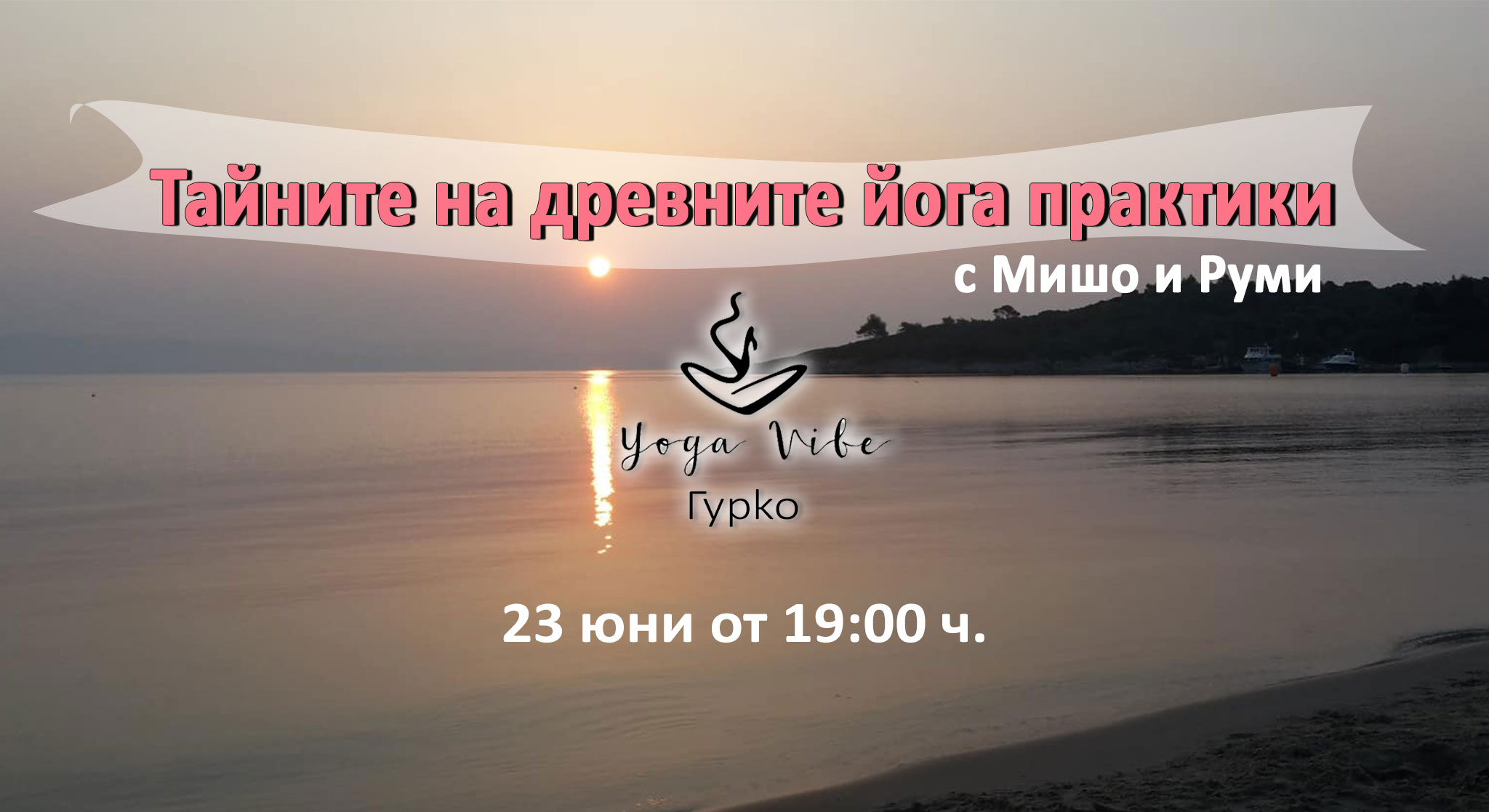 Be welcome on 23 June (Sunday) at our Yoga Vibe Gurko studio to immerse ourselves in the various ancient techniques of classical yoga to understand and understand ourselves and our relationship to everything and everyone around us. The practice is dedicated to the International Day of Yoga - 21.06 and includes:
Classic yoga poses - asanas;
Energy-purifying meditation;
Breathing techniques - pranayama;
Relaxing Yoga Sleep - Yoga Nidra;
Mantras, mudras and very good mood.
Price: standard studio conditions for 80-minute practice.
Save your seat at www.yogavibe.net or through our mobile app.