Prana Vinyasa Yoga for Balancing the Five Elements: Fire
March 1, Sunday, 10:00 am at Yoga Vibe San Stefano Studio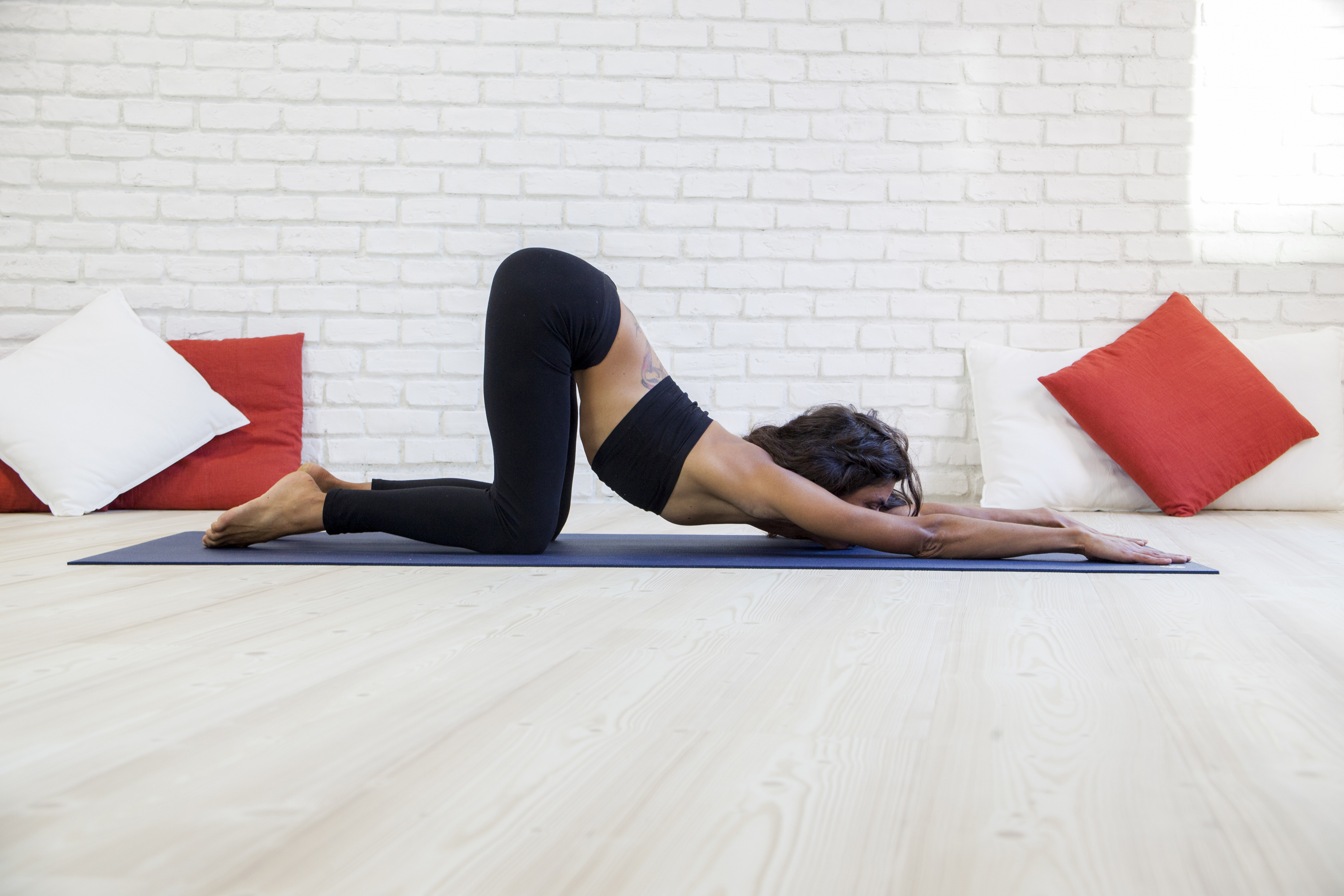 Prana Vinyasa Yoga for Balancing the Five Elements: Fire
March 1, Sunday, 10:00 am at Yoga Vibe San Stefano Studio


The 5 Elements - The ancient sages who studied Ayurveda (holistic medical system practiced in India) came to the realization that consciousness is energy manifested through five basic principles or elements: Ether (space), Air, Fire , Water, Earth. They tell the story of Creation and explain our whole material and spiritual essence through the interaction of these elements.

Prana Vinyasa Yoga for the Elements - Prana Vinyasa Yoga is a creative and transformative practice that awakens the flow of vital power - prana. It is a dynamic style in which asanas blend seamlessly into one another, guided by the breath, while the mind remains at rest and in a state of deep awareness. Through a series of 5 practices, we will embody the flow of each of the Five Elements and examine our relationship with it and its manifestations on a physical and emotional level. We will use a series of asanas, pranayama, mudras, visualizations and meditative techniques that heals, balances and connects us to the energy of the elements. The focus is the art of namaskar - the flow of movement and breathing that we strive to turn into active meditation and a conscious act of connecting with Mother Nature.

The Element of Fire - The element of fire is associated with strength, transformation, purification, determination, willpower and passion, and at the physical level increases metabolism and improves digestion.
This item is out of balance if you are without energy, demotivated, unsure, depressed (low fire) or angry, explosive, too impulsive, self-centered (high fire).
On the physical level, too much fire can lead to inflammation and too little fire can cause indigestion. Good connection with fire leads to self-confidence, purposefulness, vitality and good tone. Fire destroys and transforms everything that is old and weighs us, and opens space for the new to come into our lives.
The practice of this element will be very dynamic with a focus on asanas that activate the abdominal muscles and stimulate digestion, as well as those that develop strength in the arms and legs. We will include Kapalbhati pranayama-fire breathing, bastrika pranayama, visualizations, wise and meditative techniques to activate our internal fire Agni. The element of fire is linked to the third Manipur Energy Center, which is responsible for the strength, focus, motivation and ability to manifest.

For the presenter: Christina Hadzhieva (Prem Daya) is a certified psychologist and yoga teacher certified by the Yoga Alliance. She has been practicing yoga for 12 years, during which she discovered it as her path to truth, love and freedom. He follows him with devotion and deep admiration for his healing and transformative power. He is completing his 200-hour yoga teacher training at Rishikul Yogshala, in Rishikesh, India, the world capital of yoga, where he teaches hatha and ashtanga yoga. Christina has been practicing prana vinyasa yoga for 10 years, during which she has met and taught by many inspirational teachers from Bulgaria and around the world, including the creator of prana vinyasa flowa style - Shiva Ray. Over the years, Christina has attended various seminars, yoga festivals and practices in Bulgaria, India, Nepal, Brazil, France, England and Spain, and is grateful to share what she has learned with you.