Disruption of negative connections and energy purification with Sylvia Sabeva
July 2, 2020 (Thursday) at 7:30 PM at Yoga Vibe East Studio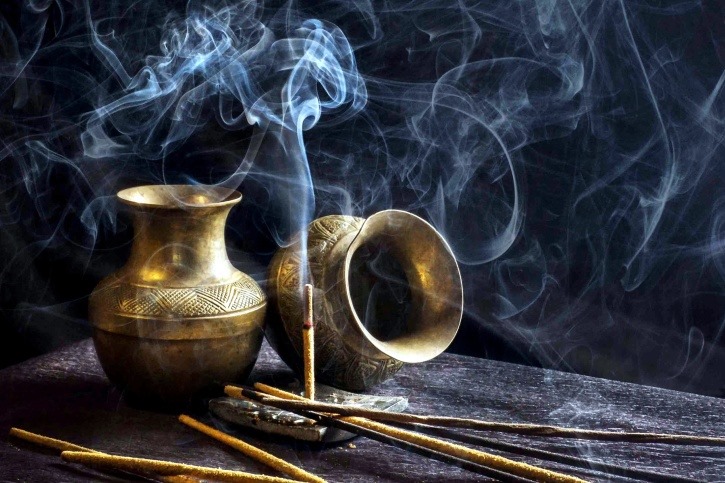 Disruption of negative connections and energy purification with Sylvia Sabeva
July 2, 2020 (Thursday) at 7:30 PM at Yoga Vibe East Studio


This seminar will teach you how to purify your aura, body, home or other room (office, villa, other), help you get rid of negative relationships and improve your relationships with others.
Seminar practices will help you to release yourself emotionally and mentally from people, places and events that are affecting you negatively.

You will learn HOW:
👉 Recognize negative relationships and how to get rid of them;
👉 Improve your relationships, feelings and health;
Енер Clean your aura, your home, your body and your entire space energetically to conserve and enhance your energy and your personal power.
It will affect you in every area of ​​life - now and in the future, in the most favorable way.

You are welcome if:
- Feel bad - with negative memories of someone, something, or work in your home / place of residence;
- contact many people physically and / or emotionally / hairdressers, massage therapists, teachers, etc .;
- you have problems in relationships;
- get sick or have problems - personal, financial, work, others;
- you are about to make an appearance, interview, deal, business or other venture, change;
- you want to increase your energy, your health, feel better, be more successful and happy.

Because we are all energy beings and daily interact with people, situations and environments that can "pollute" or consume our energy, and it is our right to be united, whole and protected, to conserve our vital energy and strength.

The seminar includes practical methods and knowledge, applied in everyday life and more:
1. written instruction for each participant;
2. verification of the energy level of one participant-optional, including his aura, his connections, his living space;
3. Free time with Sylvia.
The results of what has been learned quickly manifest in your life, such as maintaining and enhancing health and vitality, improving relationships, feelings and emotional state, personal and professional achievements.
The seminar is useful for everyone!

Duration: 90 min.
Participation fee: 18 BGN
IMPORTANT: You can join this workshop also ONLINE!

The seats are limited! You can make a reservation by paying the full event fee. There are two options for this: at the reception desk at each of the Yoga Vibe studios or by bank transfer:

Yoga Vibe Business Park OOD
IBAN: BG47UNCR70001523860106
BIC: UNCRBGSF

Host: Sylvia Sabeva / energy therapist and channel of communication with the Higher Mind /

Sylvia Sabeva is an energy therapist / channel practitioner with more than 10 years of intensive practice and experience with proven results. The level she is at allows her to receive and transmit energy and information to heal people, events and spaces , to help resolve issues and issues. As a channel / channeling / Sylvia can associate with the Higher Self / spiritual guides / of the person who desired to "see" and "read" his / her energy field / aura, chakras , the physical body, the environment that inhabits, etc. As a healer he works remotely - without having to see the person, no matter where he is, or the environment, subject to correction (home, office, other). Uses and transmits energy and information to people / or events / for the purpose of balancing, healing, achieving goals and desires, in the right of personal choice and free will of man and according to the Laws of the Universe.