Hormone Balance Workshop for women by Vanja Panamska
Special Workshop in Yoga Vibe South - Saturday 23th of March, 5:00 pm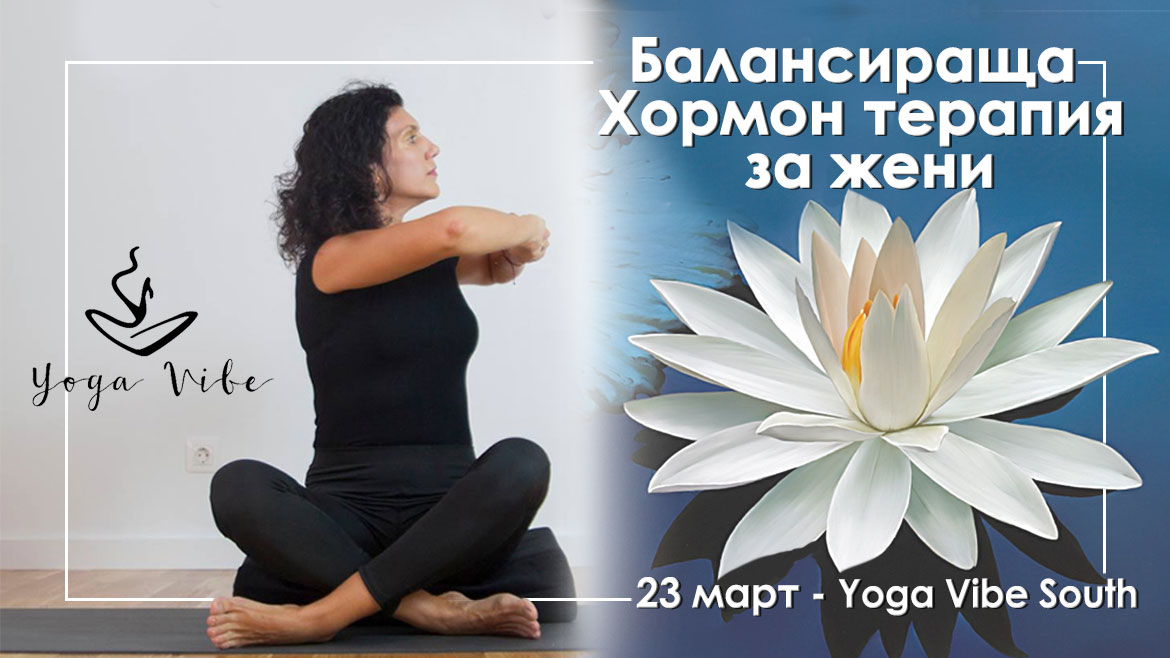 PRICE – 25 BGN
Saturday, 23th of March, 5:00 pm
Yoga Vibe South
This event will have four (4) parts
First part (the gonads)
SELF LOVING practice, with special care towards our women nature and hormone balance:
The idea of truly loving and appreciating all that you are physically, emotionally and energetically;
Listen to that inner voice within you that whispers in your ear to tell you that it is OK:
To GIVE TIME to yourself,
To LOVE yourself,
To NORISH & BE GENTLE to yourself,
BE GENTLE!!!
Become aware of those moments when it is time to push and time to hold back;
to recall what is your hormonal balance and how to maintain it with a specially selected and gentle practice.
Today's practice is going to be all about to be gentle and loving with your body. Giving it exactly what it needs and giving yourself that space to listen, to calm down, to move & breath with love and care.
Includes: Hormone balance practice, lecture and materials.
PROGRAM INFORMATION:
17:00 - 17:20 Hormone balance practice: Introduction and lecture
17:20 - 18:20 Practice, deep relaxation