Aromatic Hatha yoga and Sankalpa Meditation with Veneta and Gaby
November 23th, Saturday, 18:30, Yoga Vibe South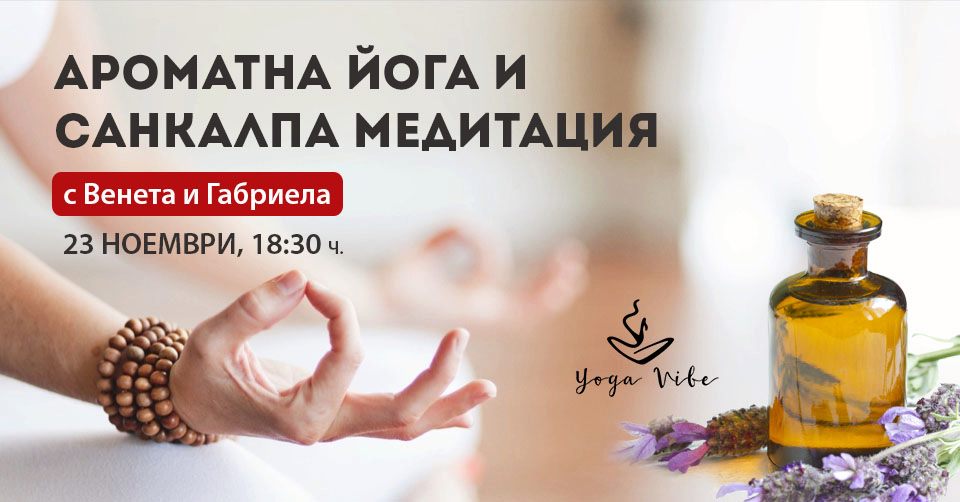 Aromatic Hatha yoga and Sankalpa Meditation with Veneta and Gaby
November 23th, Saturday, 18:30, Yoga Vibe South
Duration: 80 minutes
Price: 15 BGN
Multisport and Sodexo cards are accepted

We invite you to an unforgettable meditative yoga practice in which we will combine the beneficial effects of essential oils on the body, the nervous system and the structuring influence of sankalpa / from Sanskrit. intent / on your life.
If you need a change in your life, now is the time to lay the foundations for it and to plant your intention deep in your subconscious with sankalpa meditation. Feel ...
What do you really need?
What are you aiming for?
Formulate it in a short sentence, present tense, and welcome us to a wonderful yoga practice.
Namaste!