Yin Yoga and Sound Healing with Nelly
Special guest - Peter Yordanov - BunyVerse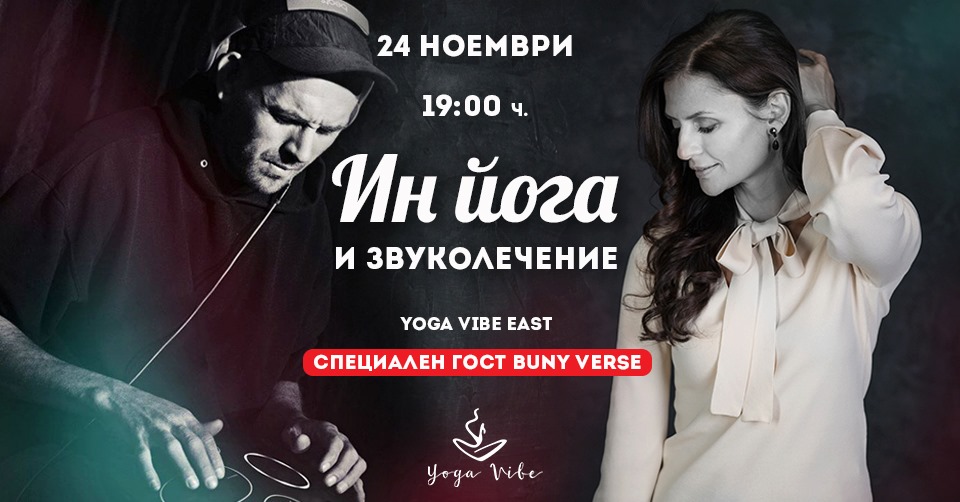 Yin Yoga and Sound Healing with Nelly
Special guest - Peter Yordanov - BunyVerse
November 24th, 19:00, Yoga Vibe East
Price: 15 BGN
Multisport and Sodexo cards are accepted without extra charge
Peter Yordanov - Buny will be a special guest on Nelly Naseva's Yin practice on November 24 at 7:00 pm Musician, creator of the BunyVerse project and co-founder of Oratniza, he is known as one of the best percussionists in Bulgaria.
Throughout the practice of Nelly Yin Yoga and Sound Healing, Buny will use the heavily drummed hang drum society in the West, a tool used to achieve a state of meditation and deep relaxation. Through vibrations from hdng drum, we will activate the body's natural ability to heal. We will remove all pain, every discomfort, we will clear both the body and the soul of everything negative, from every blockage - physical and energetic. And through long stays in the asanas, we will rehydrate the connective tissue to feel flexible and young.
Share with us this personal and intimate journey to the depths of your soul, you are expected!