Festive Vinyasa with live music
December 11th, 19:15 with Nelly Naseva. Special guest - BunyVerse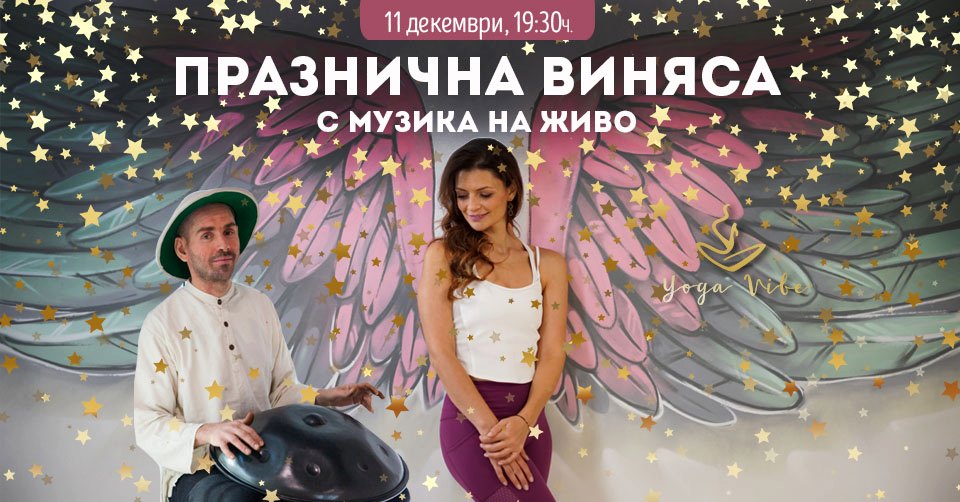 Festive Vinyasa with live music
December 11th, 19:15 with Nelly Naseva
Special guest - BunyVerse
It will be a festive mood on December 11th at Yoga Vibe East Studio! Nelly will make your bodies and hearts dance, strive to reach their fullest potential and be filled with joy. Under the sounds of compelling music from different percussion instruments, BunyVerse will bring us into a world of harmonious rhythm and dynamics, self-awareness and merging with the energy source in each of us.
And again, at the end of practice, the spirit of Christmas will fill us and we will delight several of you with special gifts from Nature Box, Soul Elements and Yoga Vibe.
Christmas is magic, Vinyasa Flow is magic. And when they are together, the holiday becomes unforgettable!